Airport Green House Gas Management

(ICAO TRAINAIR Plus)
This course is an ICAO professional development programme.
Identify the drivers for airport GHG management
Set up the airport GHG inventories
Assure the quality of airport GHG inventories
Develop a plan for airport GHG reduction

If you have the following experience and skills, you may apply for this course.
Agents or employees who are currently working for an airport and have completed secondary education

Good oral and written command of the language of instruction.
THIS COURSE IS EQUIVALENT TO AQF LEVEL 3
The purpose of the Certificate III qualification type is to qualify individuals who apply a broad range of knowledge and skills in varied contexts to undertake skilled work and as a pathway for further learning.
Certificate III qualifications are located at level 3 of the Australian Qualifications Framework.
Certificate III qualifications must be designed and accredited to enable graduates to demonstrate the learning outcomes expressed as knowledge, skills and the application of knowledge and skills specified in the level 3 criteria and the Certificate III descriptor.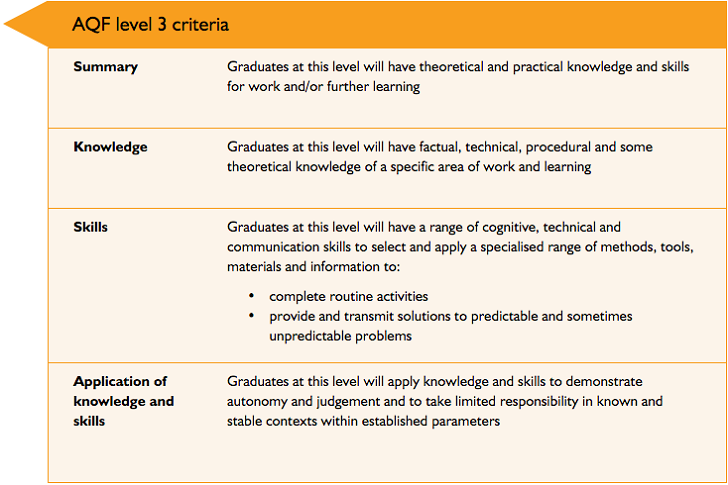 Classroom course fee
USD $2,000
Our Institute is located in the heart of beautiful Brisbane's CBD. All 2016 workshops are delivered at our training rooms at Level 5, 10 Market Street Brisbane, Australia.
It's important that you understand our policies, your rights and obligations.  Please download your student handbook.
0
million flights annually
How to apply
Ready to apply? Then let's get started.