Personal Weight Management Skill Set
ICAO STP 129/162/MGT/PWP
Maintaining a healthy lifestyle can be a challenge for aviation professionals. This online course, which is based on internationally-recognised health guidelines, has been developed with those challenges in mind. This course will teach you how to maintain a healthy weight and reduce your risk of developing a cardiovascular or cerebrovascular disease and diabetes. It is approved by the International Civil Aviation Organization (ICAO), and will give you the knowledge and practical skills you need to improve your health and make long-term lifestyle changes.
Discover more about our online training program
Our course teaches you the science of sustaining a healthy weight.
Learn for yourself:
Are you a healthy weight, are you sure?
What are you eating, is it good for you?
Energy in should not exceed energy out, do you know your energy intake and expenditure?
Do I really need to stop drinking?
I've tried before and failed. I need help. Where do I go from here?
Course Goal
This online Personal Weight Management Skill Set will provide you the necessary knowledge, skills and attitudes to ensure that you can plan and execute a lifestyle that will reduce the likelihood of obesity and its related diseases, in accordance with the recommended practices and procedures established by the State (Department of Health) and relevant international bodies.
Is this course for me?
Our Personal Weight Management Skill Set is for everyone who are interested in maintaining a healthy weight range and prevent obesity related diseases through management of lifestyle choices. This course is for everyone who wants to take their life under control and make positive and long lasting change.
The first thing to know about our Personal Weight Management Skill Set is that it's different to traditional weight loss or gym-style programs. It's about equipping you with knowledge, skills, and attitudes that you need to stay healthy for as long as possible.
We recognize that everyone is different and that joining a gym, going on a popular diet or having special "diet" food delivered does not work for everyone. We understand that maintaining a healthy lifestyle can be a challenge for aviation professionals. This is why we focus on teaching you the skills to help get you going, rather than just preaching to you about what you should be doing.
Course details
Course length: 10 hours
Recommended completion: 5 weeks
You can complete the course as quickly as you like, there is about 10 hours of learning and assessment material, however we recommend that you take your time, and spread the 5 modules over 5 weeks.
Delivery mode: online
We have chosen the competency-based training method for this program.
Why; because it is critical that you are healthy and fit for duty. We don't want to you to leave this program with just a broad understanding of the importance of nutrition, only to forget what you learned in a few months, we want you to leave the course with guided practical experience in managing your nutrition to a point where you can do it yourself, correctly. More than this, we want to give you a job aid (health log book) to ensure you stay on course and reinforce patterns that will stay with you for life.
We've taken a fresh approach to helping you to make healthy choices. We've used an International Civil Aviation Organization (ICAO) competency based course developing methodology to create this online program.

This program will teach you how to identify your barriers to healthy change and help you create strategies to get past them. We show you how to set realistic goals and an action plan for success.

The Personal Weight Management Skill Set for Aviation Professionals is also of benefit to family members and anyone who wants to achieve health lifestyle change and sustainable weight management.
Developed in cooperation with ICAO
Written by qualified course developers
Based on scientific information published by health departments of Australia, Canada, UK, and USA
Used by flight crew and cabin crew to maintain their medical status.
The course, which is based on internationally-recognised health guidelines, is designed for anyone who wants to overcome these barriers to make positive lifestyle changes, and achieve sustainable weight management goals. Today and for the future.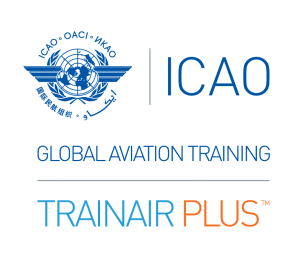 $399 AUD
5 modules of competency based training. A life time of education in 5 weeks. This is all you need to sustain a lifestyle that suits you. Flight crew have been using this method for decades–this course won't teach you to be a pilot, but it will teach you to be as healthy as one.
Before doing this Personal weight management course I'd completed several other weight management programs as a long-term gym member. I achieved the results I wanted with other programs, but it was temporary.  It was difficult to follow them as they didn't fit my lifestyle and personal trainers pushed me to do exercises that I did not like.  As soon as I stopped their program I went back to my old lifestyle and felt frustrated with my failure.  This personal weight management plan has changed my mindset.  I learned what I need to do to manage my own weight;  but more importantly I can create a weight management plan myself, that suits me, with the food I like to eat, and physical activity I enjoy.  This course taught me to be self-reliant.  It has opened my eyes to how I look at energy intake and expenditure--and it's so simple.  I recommend this course.