Safety Management Systems – Principles and Practice
Workshop 1: Safety Management Systems – Principles and Practice (4 days).
Learn principles of safety management and how to systematically apply them to your aviation organisation.  This course is designed for air operators and aerodromes.  The learning material  includes real-life aviation case studies, sample industry documents, the ICAO SMM and a textbook.
Manage risk BSBRSK501
Facilitate continuous improvement BSBMGT516
ICAO Safety Management Manual
There are no prerequisites for admission to the class, however it is recommended that students have completed year 12 of secondary schooling.
Workshop
Diploma
Diploma
Safety Management Systems – Principles and Practice
BSB51915 Diploma of Leadership and Management
BSB51615 Diploma of Quality Auditing

Safety manager
General manager

Investigator
Audit program manager
THIS COURSE IS EQUIVALENT TO AQF LEVEL 5
The purpose of the Diploma qualification type is to qualify individuals who apply integrated technical and theoretical concepts in a broad range of contexts to undertake advanced skilled or paraprofessional work and as a pathway for further learning. Diploma qualifications are located at level 5 of the Australian Qualifications Framework.
Our diploma qualifications are designed and accredited to enable graduates to demonstrate the learning outcomes expressed as knowledge, skills and the application of knowledge and skills specified in the level 5 criteria and the Diploma descriptor. Diploma qualifications allow pathways to higher education.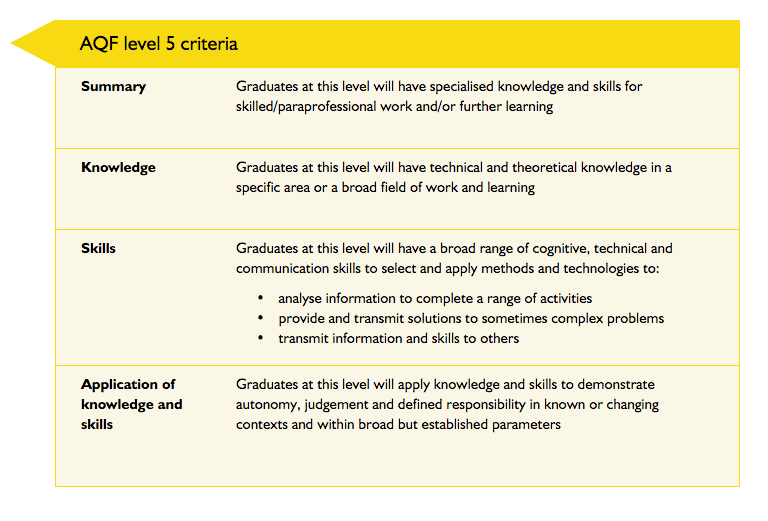 The course is taught over 4 days.
Classroom course fee
$1,500
Are you a manager and need your people trained?  Please call us about industry corporate rates.
Our Institute is located in the heart of beautiful Brisbane's CBD. All 2016 workshops are delivered at our training rooms at Level 5, 10 Market Street Brisbane, Australia.
Brisbane too hot for you? Want us to come to you?  Please call to schedule an in-house course at your organisation.
It's important that you understand our policies, your rights and obligations.  Please download your student handbook.
Statistical results of education research from the ASSET Cooperation Research Unit
0
%
Employed or in further study after training
0
%
Received job - related benefits from training
0
%
Received personal benefits from training
0
%
Recommended training to others
How to apply
Ready to apply? Then let's get started.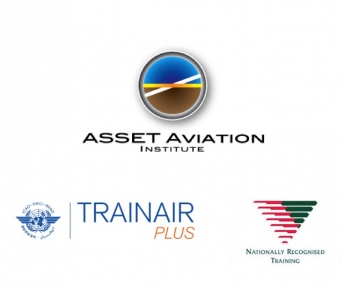 Why Asset Aviation Institute?
ASSET Aviation Institute is Australia's only ICAO and IATA accredited aviation educator. The Institute is accredited to issue its diplomas and courses through classroom teaching and RPL (Recognition of Prior Learning).  This workshop offers credit toward a diploma. The Diploma in Leadership and Management from ASSET Aviation Institute teaches the skills needed to lead others, and evaluates your expertise, experience and on-the-job learning against the Nationally Recognised Training Framework for Leadership and Management competencies. The diploma tells the world beyond the aviation sector that you are a world-class leader and manager.